Check it out and take off full bore into the future
Internship opportunities for school pupils and students
Are you interested in metalworking, complex stainless steel components or sophisticated global logistics? Or do you just want to get to know the world of work in a globally operating medium-sized company with a human approach to dealing with people? In both cases you're in exactly the right place with the fischer group. We offer school pupils – boys and girls – and prospective students a variety of internship opportunities for career orientation or preparation for study.
Welcome to the exciting diversity of the fischer group!
Find the right vocation with BORS and BOGY
It is a challenge for any schoolboy or schoolgirl to choose the right apprenticeship or degree to study for. At the fischer group you have the opportunity to get to know a wide variety of vocations: in the office, in product development or in production, logistics and quality management. With a dual internship, you can even get to know two vocations in a week.
In this way we help you choose a career, whether at junior high (Realschule, BORS), high school (Gymnasium, BOGY), a comprehensive (Gemeinschaftsschule, GMS) or in compulsory school internships.
Voluntary vacation internships for anyone over 15
If you want to know more, you can come to us during the vacation. Then there is a little more time for even deeper insights into the many exciting aspects involved in the production of sophisticated tubes and components.
Are you motivated and enthusiastic about technology?
Then we look forward to you and your commitment!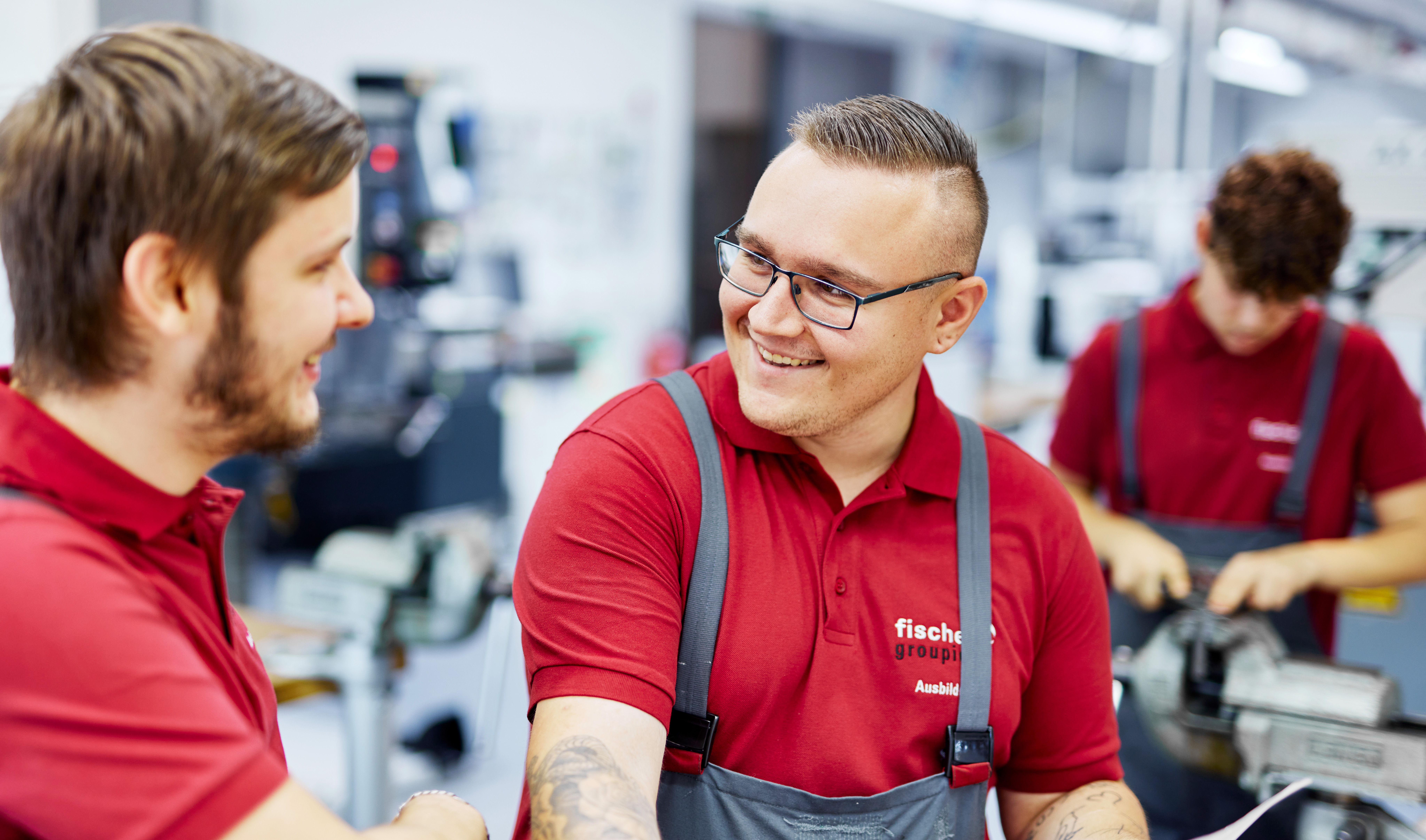 Preparatory internships for your studies
Valuable practical experience before university
Before you go deep into the subject matter of your later professional field, you can gather a lot of practical experience at the fischer group. This will help you get to know your later field of activity and provide you with important experience that will take you further later in your studies. For many courses a pre-study internship is also compulsory.
With your internship at the fischer group you will get to know the practical side of your field of study with state-of-the-art technology and the highest quality standards.
Grab the opportunity and apply immediately.
We look forward to your informative application.