First-class quality in all products and processes

Quality is part of the DNA of the fischer group – and every employee. It is a fundamental conviction that has been part of the fischer group since its inception. From the beginning, Hans Fischer knew very well that he could permanently convince his customers only through excellent quality. Gradually he passed this on directly or indirectly to all employees of all the fischer group companies.

Comprehensive quality management and certified processes are thus the expression of a firmly rooted conviction that you, as a customer of the fischer group, can expect at any time: the best quality at the current state of the art of the respective technology anywhere in the world.
fischer has been practicing continuous self-monitoring since the 1980s. Quality assurance and quality management are always certified to the latest standards.
Continuously best fischer quality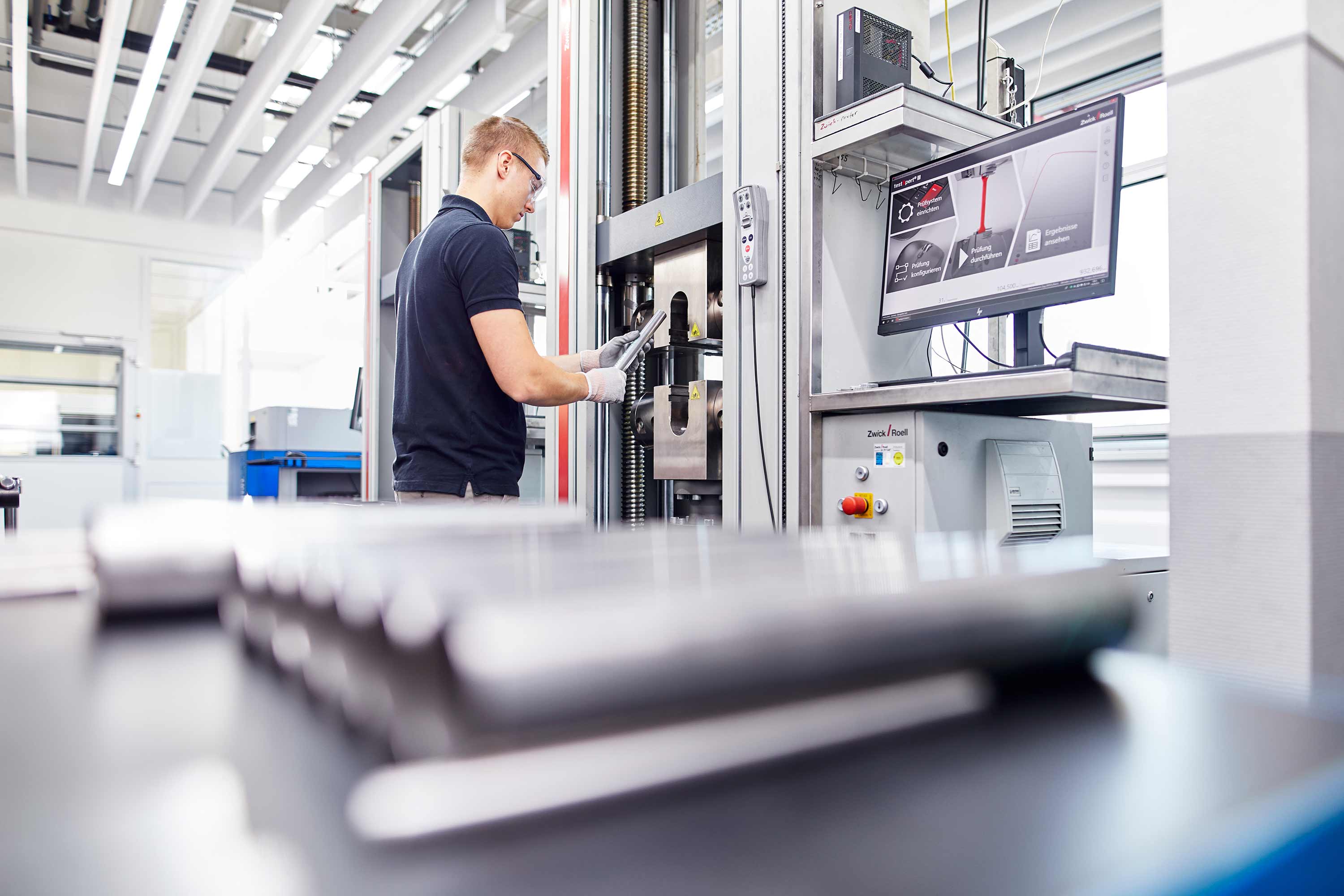 A comprehensive net of quality checks – from raw materials to finished products – spans the manufacturing processes. Extensive analyses in the testing laboratory go hand in hand with quality checks during production by the people working on the machines. This ensures the best fischer quality – at all locations of the worldwide fischer group.
The fischer quality checks
Destructive tests
Chemical analysis / spectral analysis
Tensile test
Drift expanding test
Flattening test
Ring tensile test
Rebend test
Flanging test
Dye penetrant test
Hardness testing
Burst testing
Metallographic inspection

Non-destructive tests
Residual dirt test in own clean room
Air under water
Eddy current
Ultrasound
Dimensional check and dimension measurement
– Coordinate measuring technology
– Optical 3D measuring technology
Surface inspection (roughness)

Corrosion tests
Intercrystalline corrosion test
Check for corrosion residues
G48 test
All certifications / approvals up to date
Automotive

IATF 16949
International quality standard of the automotive industry
ISO 9001:2015
Certified quality management, internationally recognized
DIN EN ISO 3834-2
Tested welding quality at the highest level
DIN EN 10204
Acceptance test certificates for metallic products
H2 Readiness according to TÜV SÜD test standard
Material resistance to compressed hydrogen
Industry & Trade

ISO 9001:2015
Certified quality management, internationally recognized
Material manufacturer according to Directive 2014/68/EU - EN 764-5
The QM standard for material manufacturers
Certificate AD 2000 Leaflet W0
Welding competence for pressure vessels and piping systems
DIN EN ISO 3834-2
Tested welding quality at the highest level
ASTM / ASME
According to American standard also for pressure vessels
IGR seal for the chemical industry
Recognized by the Interessengemeinschaft Regelwerke Technik IGR
Germanischer Lloyd
Approved welding manufacturer
DIN EN 10204
Acceptance test certificates for metallic products
H2 Readiness according to TÜV SÜD test standard
Material resistance to compressed hydrogen